Here is a recap of the weekend
including
the race.
Arrive in sea isle around 5pm on
Friday
eve to pick up my race info. I got my bib and ship and as I was leaving they were asking people if they would wear the name of a fallen solider on their bib. I did not
hesitate
one minute. This was the
young man
to whom I was
honoring
. We then headed to Cape May. Went to bed
aroun
d 11pm and was up at 4am. Time to race.
I arrived in sea isle around 5am and parked at a
Friends
house. Only 2 blocks from transition which was nice. I got to
transition
around 5:45 am and setup my stuff. It was cold out still. I waited around until about 7am and got ready to race. Around 7:15am we headed to the beach to begin the race. I had my short sleeve wetsuit on and I knew I was going to be cold. Also my
goggles
were giving me trouble (time to get a new racing pair). At 7:30am the first wave was off and then we waiting 3 minutes and we were off. As we ran into the water I was instantly hit with a wave of 55 degree weather.
Damm
it was cold. I sucked it up and I began to swim my
goggles
at this point were fogging up and I was also getting water in them. It was hard to get into a rhythm
because
it was
soo
cold and also it was an ocean swim. I got through the swim in about 8 minutes and headed to T1. As I got my wetsuit off (the
pam
helped but I was so dizzy from the cold it did not matter) I dried off and headed out on the bike. The bike course was flat and fast there were some bumps (what do you
expect
it is a shore town) There was a head wind on the return loop
which
cut my speed down after the fist loop I was moving and making up some time. I completed my 3 loops and headed to T2. Once out of T2 it was on to the run. This was a beach run which made it very interesting. There was a storm the week before and it washed away all the sand
around
the pipes that drain into the ocean so not only was it a 5K it was also a steeple chase. I finished in 1:07:58 15
th
overall and 3rd in my age group. I was pleased with my result since I did no formal training and I just wanted to have fun. This was a great event for the first time and I look forward to going back next year.
Mike

Danko
West Chester, PA



Time:

1:07:58

Placement:

15 / 350

Bib Number:

129





Split Detail
| Split | Distance | Time | Rank | Pace/Rate |
| --- | --- | --- | --- | --- |
| Swim | 1/4 Mile | 0:09:21 | 65 | |
| T1 | T1 | 0:01:47 | | |
| Bike | 12.3 Mile | 0:36:06 | 40 | Rate: 20.40 |
| T2 | T2 | 0:00:55 | | |
| Run | 3.1 Mile | 0:19:52 | 8 | Pace: 0:06:25 |
After the race headed back to cape may to enjoy the weekend. Went to Sunset Beach where a famous ship rests.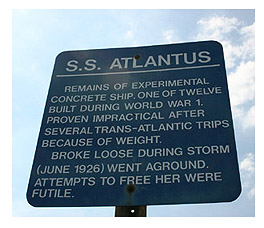 That is all that is left. I have some pictures from the weekend.
Enjoy